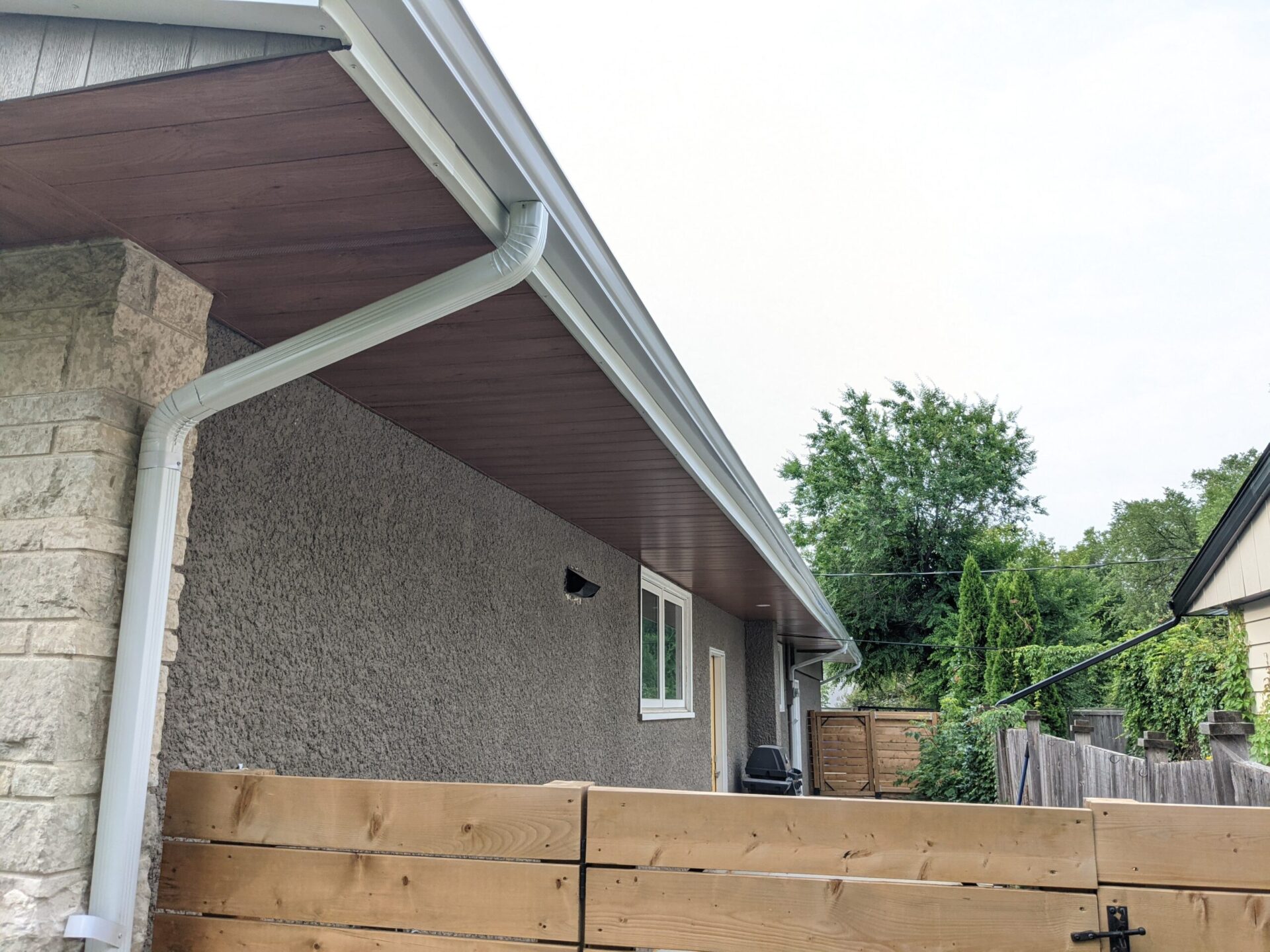 Soffit, Fascia, & Eavestrough
The soffit helps regulate your home's temperature, allowing your roof to "breathe."
SOFFIT AND FASCIA
The soffit helps regulate your home's temperature, allowing your roof to "breathe." Cool, dry air is drawn into the soffit vent, and hot moist air is forced out of roof exhaust vents. The fascia is the attractive board along the side of the overhang and the roof that helps your roof appear finished.
There are different types of materials used for Soffit and Fascia. Typically aluminum is the standard option and most cost effective.
With a wide range of colours, it's a clean aesthetic and serves its purposes in aiding the roof breathe.
There are additional styles and materials of soffit and fascia to create a different aesthetic whether it's PVC/steel/vinyl/fiber cement.
Materials we like to install are:
Aluminum
Steel
Fiber Cement
EAVESTROUGH
An eavestrough, is a trough or channel that runs around the perimeter of a home's roof, and collects rainwater or snow thaw runoff from the roof, discharging it, usually to downspouts or downpipes which convey it to a drainage system
Proper installation and maintenance of eavestroughs keep water away from the building and out of your home.
Similar to Soffit and Fascia we use aluminum as our primary material.
Materials we like to use:
5″ K Style eavestrough with 3×3 downpipes.